Gingerbread men are a staple in many households around the holidays, but (alas!) in our Brave New World this treasured holiday icon apparently could be taken as perpetuating old and outdated stereotypes about men and women. What is a discerning cultural gourmet to do? Have no fear! Meet The Genderbread Person 2.0!
File this under things you simply can't make up.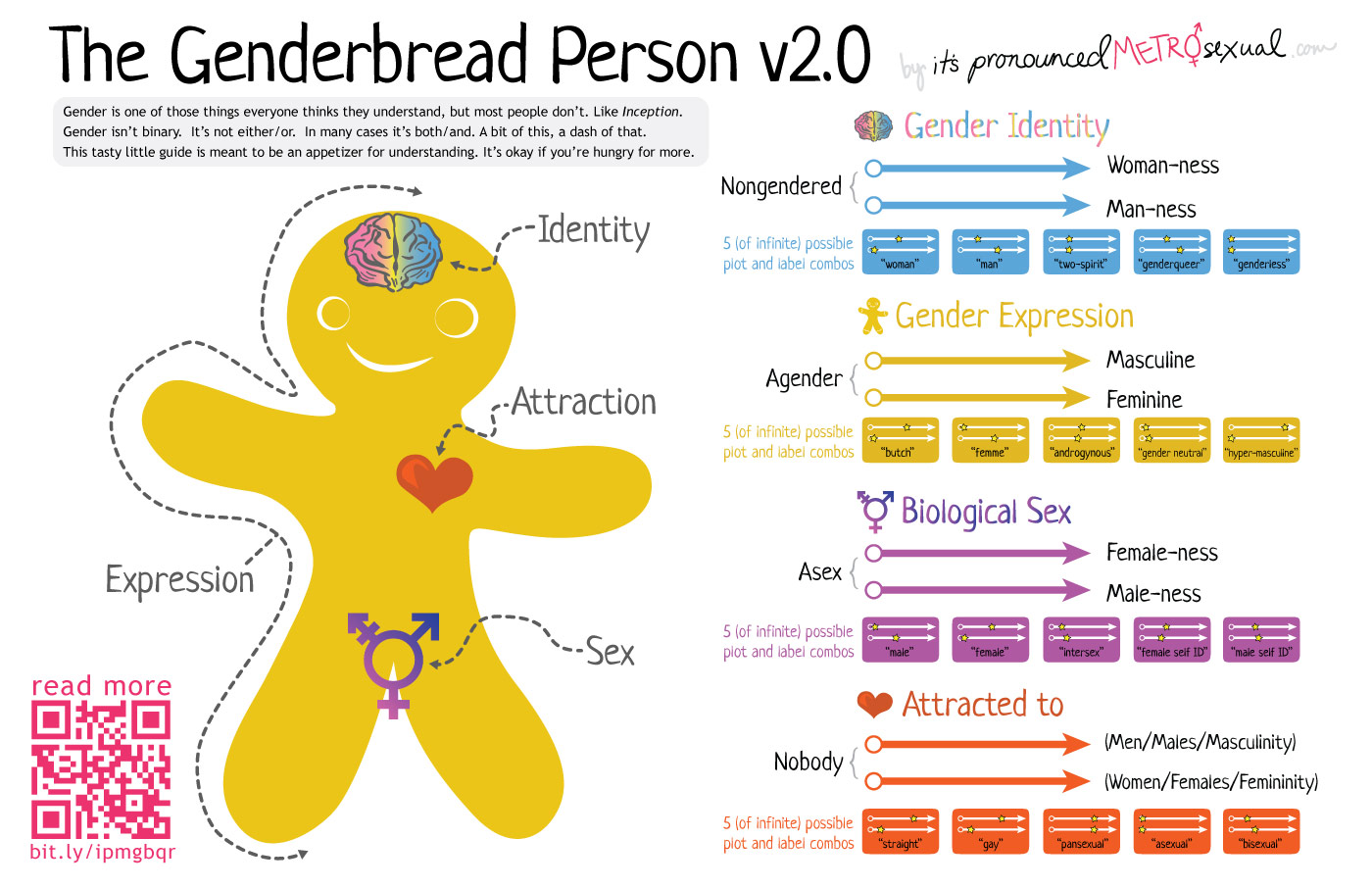 This "edugraphic" (read "indoctrination tool") is the product of "social justice advocate and ally" Sam Killerman, who runs a website centered around his one-man comedy show called It's Pronounced Metrosexual. According to the site, "Sam travels the country and performs the show for students at colleges and universities." If you have a university student, you might want to ask whether their college student orientation included a staging of this production.
The content of the show is unclear to us, but judging from Sam's blog, one can imagine what sort of values it proposes. For instance, he has articles on "Examples of Christian Privilege" and "Examples of Cisgender Privilege" that implicitly paint Christians and "cisgender" persons as oblivious bullies.
What's a "cisgender" person, you ask? Sam explains that this "means having a biological sex that matches your gender identity and expression, resulting in other people accurately perceiving your gender."
Among the "privileges" of the cisgendered, Sam lists "being able to pretend that anatomy and gender are irrevocably entwined when having the "boy parts and girl parts" talk with children, instead of explaining the actual complexity of the issue."
Of course this "pretending" is meant to be exploded by The Genderbread Person 2.0, which demonstrates how "biological sex" actually contains "infinite... possible plot and label combos" on two parallel continua from "asex" to "female-ness" and "maleness" -- among which just some of the options are "male, female, intersex, female-self-identifying, and male-self-identifying."
In all, Sam's work seems to highlight for us the larger picture of which redefining marriage into a genderless institution is an integral part. A future with genderless marriage is the same future in which children would lack the right to privacy in using the bathroom of their biological sex and in which something as simple as a Christmas cookie may be construed as hearkening back to an oppressive and bigoted past.